Show me evidence
"A learning culture is a work environment that supports and encourages the continuous and collective discovery, sharing and application of knowledge and skills at the individual, team and whole organisation levels to achieve the goals of the organisation. It is a culture of enquiry; an environment in which employees feel safe challenging the status quo and taking risks to enhance the quality of what they do for customers, themselves, shareholders and other stakeholders. It is an environment in which learning how to learn is valued and accepted. In a learning culture, the pursuit of learning is woven into the fabric of organisational life." (Stephen Gill, of Learning to be Great, LLC, a resource for creating and sustaining a learning culture in organisations.)
This quote is a hugely compelling argument for building your organisation on a bedrock of a learning culture. Add to that:
81% of managers say talent is the number one priority for their company and
90% say L&D is a necessary benefit to the employees of their company...
...then what is holding companies back?
The most significant obstacles unsurprisingly are cash and time, and before committing these managers want to see proof that it brings improvement to the bottom line and ROI. So, as one proof point, here are just two quite compelling statistics:
94% of employees ("our greatest asset") would stay longer with a company that invested in their career development. (Put another way employees who don't see a route to achieving their career goals are 12 times more likely to consider leaving.)
The replacement cost of a senior level employee is 150% of salary, (entry level personnel cost is between 30 and 50% of salary -

Society for Human Resource Management (SHRM))
The glaring irony, of course, is to be able to calculate the actual cost-benefit of having a robust people development program means you have to have one - then have empirical ways of measuring its effectiveness, and that too comes with a cost.
Other factors which deter companies from creating a learning culture are myriad. At BBN, we regularly survey our partners on a range of topics. In our 2017 survey on L&D, the biggest single obstacle to implementation, and this is mirrored in mass surveys (Linkedin Learning 2108 workplace learning report) on the subject, is making time for learning, (which in a fee-based industry equals money). Interestingly, managers will tell you that the problem is getting employees to commit the time and employees say they don't have [are allowed] the time.
Based on 'What we have learned so far' (see later in this whitepaper), it isn't easy, and it's getting more complex by the day.
What should a company do?
There are numerous routes companies can take: external consultants and expertise providers; hiring a talent manager; creating a DIY program in-house; subscribing to digital learning platforms or some combination of all the preceding. All come with the cost/time v proof conundrum.
One viable option is to find and join an organisation that has already done the heavy lifting and tap into their resources. In the marketing communications industry, with a little research, you should be able to identify one or more that fit your requirements. They may not tick all the boxes, but being seen to put L&D firmly on the agenda alone will have a positive effect on your people. The more specialist your requirement, the harder that search will be, but the payback concerning the transformation to your business will be significant and for a relatively low per capita investment.
Learning and sharing knowledge has been at the heart of BBN since its inception 30 years ago and is woven into the fabric of the organisation at every level. Over the years we have developed bespoke B2B processes and intellectual property which we have made readily available to partners and their people through BBN Academies, regular webinars, inter-agency coaching, our employee exchange program and now in a digital form in the Hive, our central management and communication hub.
The Academy, which started over ten years ago, has grown from a one-day event to a week of concentrated training. Our two-day Masterclasses, delivered by industry leading experts, have changed the way many partners approach their whole service offering and structure their business, and the delegates consistently acknowledge our Academy as being inspirational and a "once in a lifetime" experience.
Today, the IP and knowledge base of BBN and the ability to easily access it is one of our greatest differentiators. It both bonds us together as 'one entity' and is a significant factor in the retention of existing partners and the recruitment of new ones.
But. The learning and development landscape is rapidly changing, and we recognise we need to better understand what our people are looking for, what motivates them to learn, and what is required to attract and retain the best talent.
We want and need to stay ahead of the game. So to that end, BBN is currently evaluating the benefits of embarking upon an even more ambitious talent development program – 'creating the next generation of B2B'.
Start by critically analysing where you are on the learning curve. As with all journeys, the first step is the most important. Unfortunately, procrastination will result in a loss of competitive advantage.
At the end of this whitepaper is a short self-assessment questionnaire which may help companies evaluate where they currently stand and the level and need for action.
What have we learned so far
Results from our 2018 L&D survey of our partners, indicates there's no one-size-fits-all solution.
In a world of constant change driven by ever-advancing disruptive technologies, we need to find the right balance of the complex talent development demands of a multi-generational talent pool. That balance has to encompass – on demand, role-specific, skills training, fostering an understanding that technology is an enabler, not the solution in its own right, that collaboration and effective communication can only be achieved by bringing more and diverse people 'into the room' not just the 'chat room', and that leadership development should start from day one of employment.
"Workers of the future will spend more time on activities that machines are less capable of, such as managing people, applying expertise and communicating with others. The skills and capabilities required will also shift, requiring more social and emotional skills and more advanced cognitive abilities such as logical reasoning and creativity." (McKinsey & Company)
In a recent survey of over 4000 managers and employees (Linkedin Learning 2108 workplace learning report), rated in order, the following as the most important skills for their employees to learn:
Leadership 74%
Communication 66%
Collaboration 50%
Role-specific skills 42%
The most important areas of focus, in order, were rated:
How to train soft skills
Identifying trends to prevent future skills gaps
Understanding the impact of technology
Consistent global training
Insights into internal skills gaps
How to track skill development
How to access skills competencies
Overwhelmingly there was a recognition for the need to soften the impact of technology.
Globally there is a shortage of skilled leaders 86% of companies interviewed rated this as urgent or important, with only 13% saying that they do an excellent job of developing leaders at all levels! (Deloitte University Press, Leadership at all levels)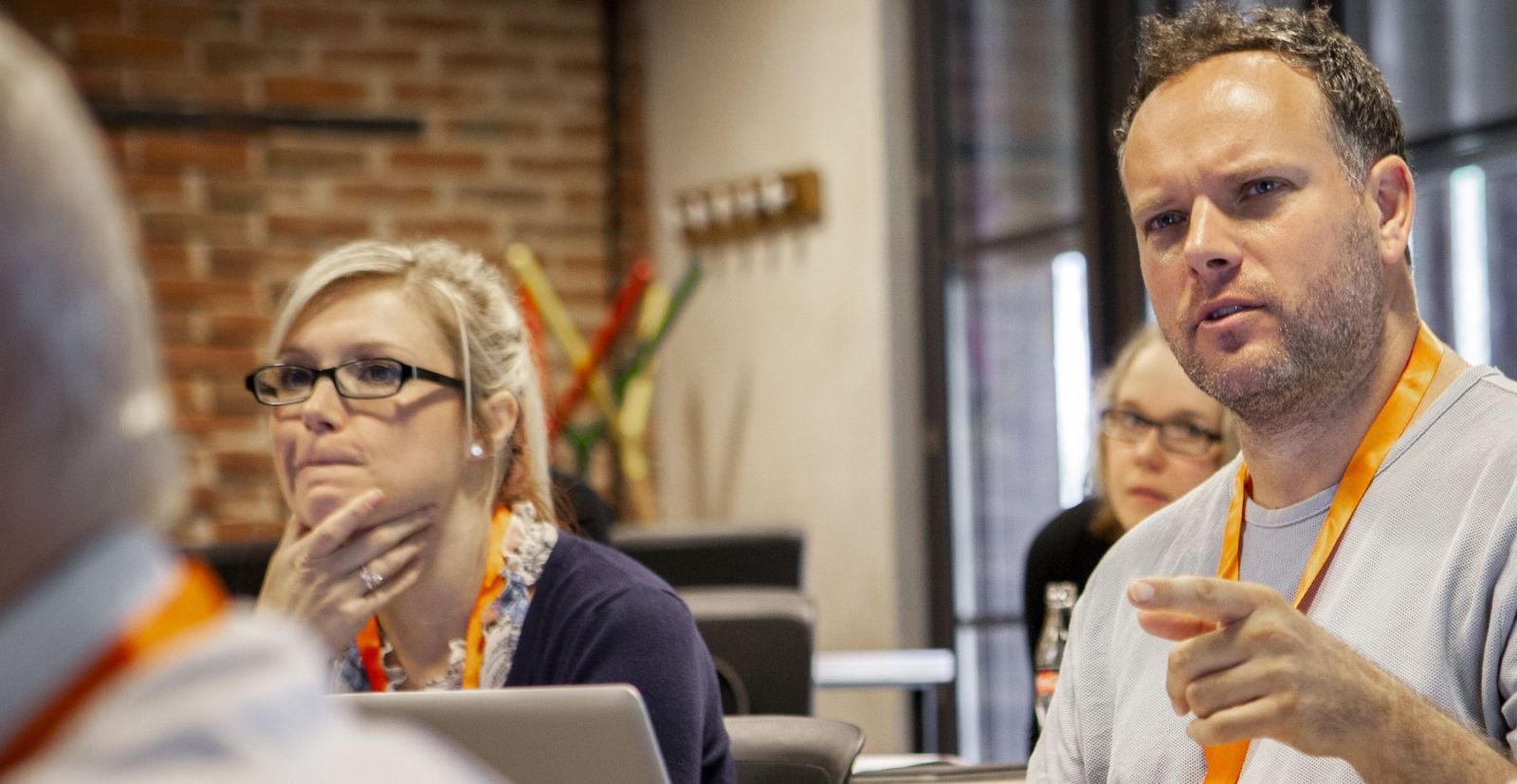 The next generation of leaders for any company will be difficult to find in the open market place, and if found, will be expensive. This does not just apply to larger corporations; it is critical for owner managed firms if they have any expectation of sustainability and exit route. By 2025, 75% of the workforce will be between 30 and 45 and all indicators are that the majority of companies are doing little or nothing to properly prepare for this. The inevitable consequence of this is that companies will lose their best people to those that do prepare.
There are three principles to grasp:
Have a healthy pool of talent to draw upon
Have a robust L&D program
Nurture a culture that seeks to promote from within
The Final word
"If I could give one solid piece of advice to L&D leaders, it would be to learn from your most satisfied employees and ask them how they learn and how they measure their progress. Satisfied and engaged employees are gold to an organisation…if they have found the secret… we need to unlock it." (Louisa Schaefer – M.Ed., PMP, Learning strategy and operations, Lowe's Companies Inc.)
Forget the statistics and the surveys, instinctively, competent managers know the necessity of what this paper focuses upon. However, if a further endorsement is required let's give employees, yes, our greatest asset, the last word.
"Creativity is inspiration on fire.
It's the message that's tucked into the box of matches every 'tagger' is given when they are awarded the tag torch for excellence among their peers.
But more than just the powerful flame of creativity, inspiration can take shape in many forms. For a designer, it may be spurred from an image or even a single word. For a strategic planner, an insight into that key differentiation. For a community manager, an amazing post that you just know will excite the fans.
What my experience at the BBN Academy has taught me is that inspiration takes its most powerful shape in people.
Seeing great minds shine. Seeing leaders emerge and lead fearlessly. Seeing how people from all corners of the world can go from strangers to friends over the course of a single weekend all by speaking the same language.
And no, it wasn't English. The language we all shared was advertising. Storytelling. The language of humanity."
Pajan Kazemi – Copywriter at BBN Canada, edited from a l
Self-assessment questionnaire
Just answer yes or no to the following questions
Would you describe your organisation as having a learning culture?
Do you consciously consider the link between L&D and business performance?
Do you have a structured L&D program that recognises the needs of all your people?
Do you have a succession plan?
Do you know how much you currently spend on training activities?
Have you a means of measuring the effectiveness of that training?
Do you regularly consult with your staff about what they see as their learning priorities?
Investing in soft skills is as or more important than role specific skills?
Do you believe that your current approach to L&D makes you a more attractive employer?
How did you do?
If you answered more than six questions with No, then although you are far from alone, you really need to start creating a learning culture. Involving your people from the outset will produce visible results in short order.
If you answered about equal Yes and No, then you are already ahead of the game, but investing a little more time in creating a plan to progressively convert the 'no' answers to 'yes' will disproportionately improve your existing ROI.
If you answered less than three questions with No, then you are already in a great position of competitive advantage. Most likely the questions you answered no to are easily addressed and will move you into the top decile of organisations whose people truly benefit from working in a culture that embraces learning and development.
About the Author
Clif Collier - BBN executive chairman
Having started his career as a designer, Clif understands the creative mind and what motivates it. He appreciates the power of creativity and martech working hand in hand and deep understanding of the commercial dynamics required to run profitable agencies.
As the driver of his agency's international expansion, he has developed considerable experience in establishing new offices in foreign locations. More than the logistics, he understands the importance of cultural diversity within organisations. Clif has been instrumental in building diverse, multi-location organisations, developing strategy, business planning and the processes and systems required to underpin the delivery of long-term vision.
"In 2013 I was privileged to take on the role of leading BBN on the next stage of becoming the world's B2B agency. As executive chairman, my responsibility was to guide the development of the vision, strategy and image of the organisation. As to the culture? In my view, it's easily the most important differentiator BBN has, and I am pleased to say today it is even stronger and more embedded than ever. BBN is a model for all agencies in the alignment of hundreds of people working around the world on five continents."