BBN Webinars
We need topic suggestions and presenters for our webinar calendar in 2019.
We need your contributions for 2019
Do you have a topic suggestion?
If there is a topic you would like to see a webinar for, then please let us know by submitting your suggestions here.
Can you present a webinar?
We know there's lots of talent and experience around BBN, so if you can present a webinar on a topic you think your colleagues might appreciate, please complete the form below.
Want to attend a webinar?
E-mail invitations are sent out 3-4 weeks before the live webinar requesting participants to register via our Go-To-Webinar platform. Once registered, you will be sent connection details and be sent reminders one day and one hour before the start.

Most webinars will be broadcast once live and then recordings are available on-demand via our GoToStage Webinar channel.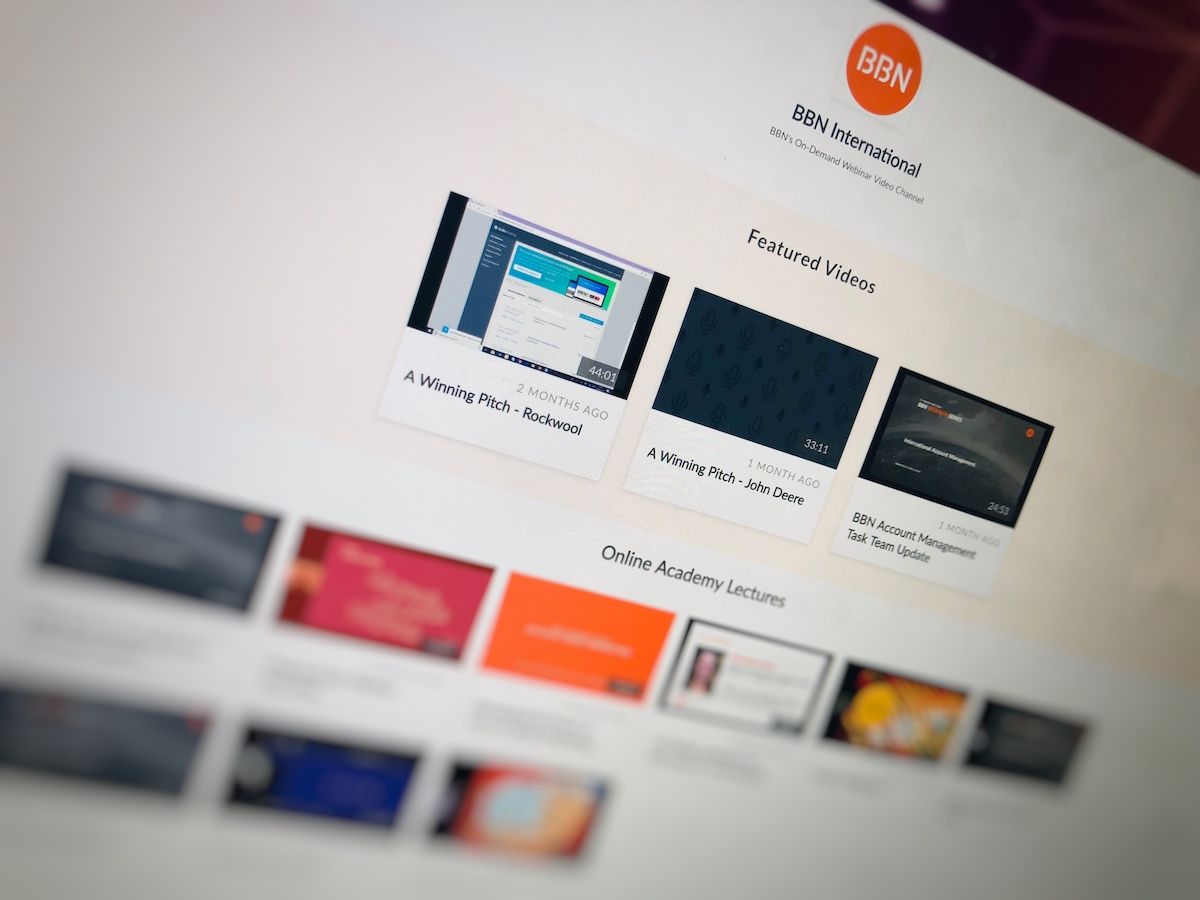 Webinar recordings available on BBN's GoToStage:
Just visit our GoToStage webinar channel to watch any of the recordings below:
Golden Bee award winning cases
Account Management Team Update
Winning pitch presentations for Bathco, HPE, Rockwool & John Deere
Ascend Performance Materials - A BAM & BLI Case
Hive training
Agency credentials webinars from Fifth Ring, True, Marketlogic and cylindr
Programmatic advertising
Account Based Marketing
UX Design guidlines for attracting & retaining B2B audiences
Creative Callibration
App development for sales teams
Marketing Intelliegence