The Hive
Get more out of the BBN online platform with how-to guides, tips and tricks.
Join a Hive Community Group
We have set up community groups in The Hive, where like minded individuals can interact, share and contribute to an ongoing dialogue.
Here are the communitites available:
Creative Community

Business Development Community

UX Community

Brand Strategy Community

Digital / Tech Community

Account Management Community

Content Creators Community

Agency Marketing Community

Social Media Community
There will hopefully be a community for everyone, regardless of discipline.
If you have an idea for another specialist community group let us know via email.
If you would like to join any of the groups above, just fill in the form on the right.
Hive TV
Are you struggling to use certain Hive features or can't seem to find what you are looking for? Then let us know what you would like to see covered on Hive TV? Let us know by submitting a topic here:
One place for useful BBN links
You will find a page with links to useful BBN online content outside the Hive in the Content Index

Links currently included on this page are:
BBN Webinar Channel - GoToStage
BBN Hive TV - Vimeo
BBN Social Media channels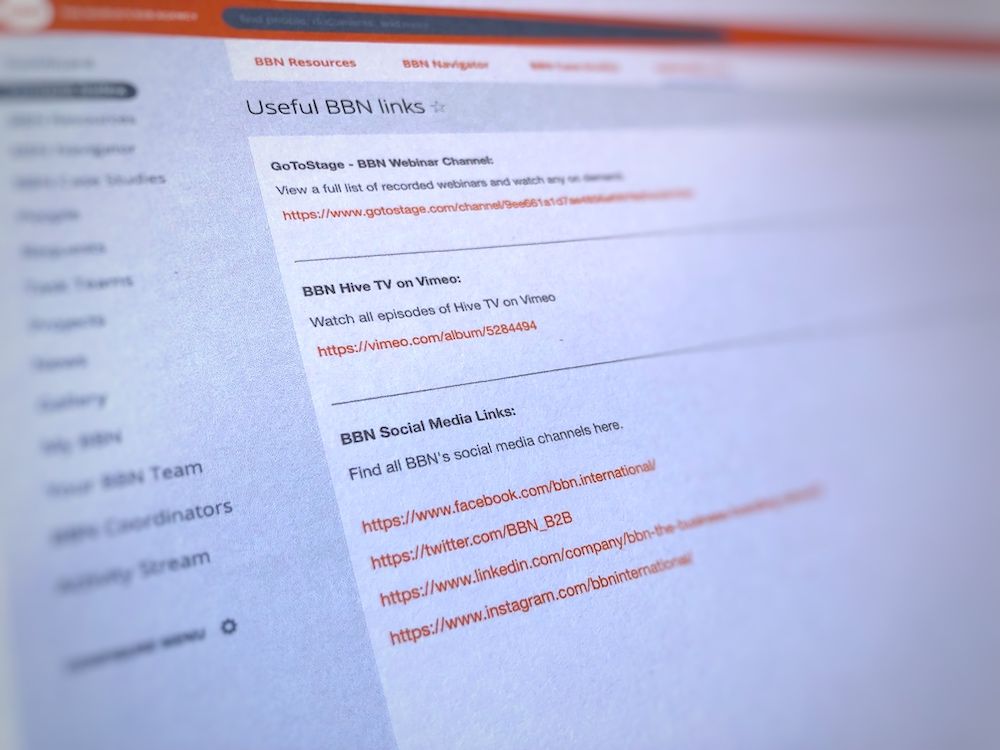 "Alone we can do so little;
together we can do so much."
Hive Mobile app for messaging, and notifications
Using the free Mobile App, you can access The Hive and collaborate on projects from anywhere! The app supports chat, audio and video calls. New messages and notifications are pushed to you even when the application is closed.
Furthermore, Super Users can also view contact details of other Hive Super Users, read news in our Activity Stream, manage files, schedule events, monitor tasks, post comments and 'like' things that are being discussed across BBN.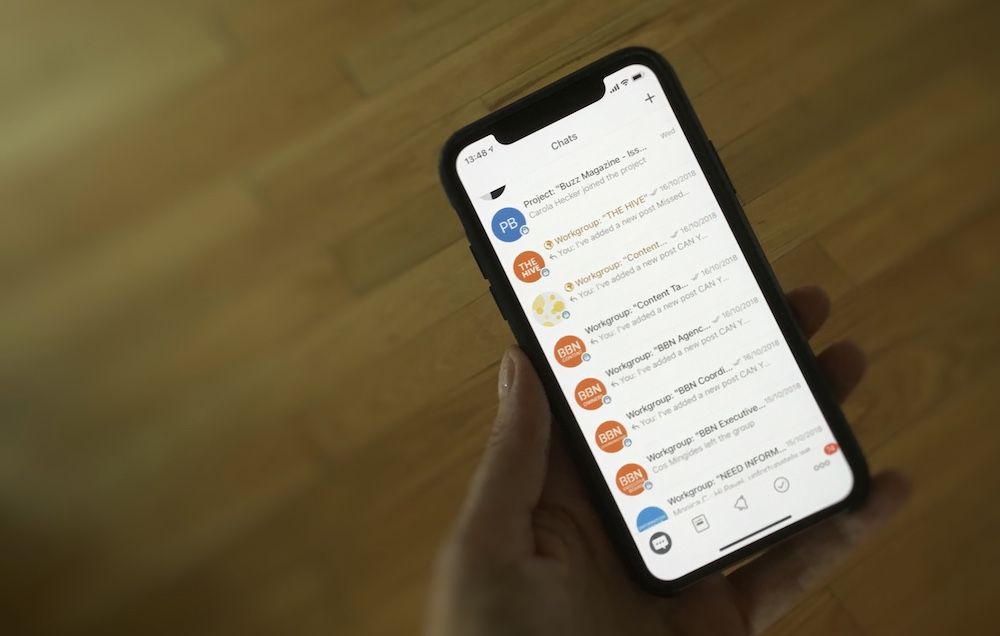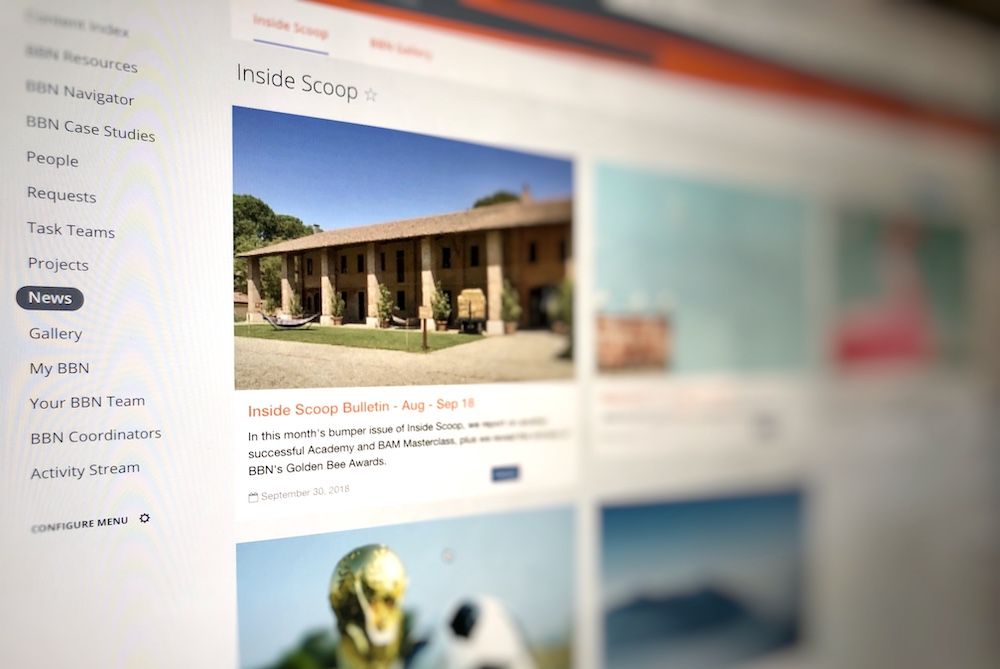 Inside Scoop Archive available in News section
Super Users can now access back-issues of Inside Scoop, our monthly internal bulletin in the News section of The Hive.
Links to back issues are also included on the last page of each current issue.
BBN Request Process
BBN Coordinators now use the task function to create and respond to requests.
Please watch the training video or our new process along with tips on using the Kanban view to manage and monitor task responses.
For a more indepth look at tasks and managing them in The Hive, please watch the recent webinar recording here
You can view all our Hive training videos here on BBN's Vimeo Channel