The Hive
BBN's online community and resource platform
Migration Update
All our key users have been added to The Hive and we've already spotted some early explorers!
BaseCamp is now closed and the Lounge will no longer be accessible from the end of February. If you have not yet logged on to the Hive, you'll be missing out on lots of BBN resources, news and activity.
If you have not received an email invitation to join The Hive, please contact:
"Thanks for your patience and
support during this migration period"
What can you find in The Hive?
The BBN drive holds a wealth of resources, and access to this valuable IP is a privilege we extend to all our partner agencies.
One of our most recently developed set of materials is our industry vertical credentials. These slide decks demonstrate the breadth and depth of BBN's experience and capabilities in delivering B2B marketing communications in several of our top industries. Each contains between 10 to 12 case studies from the industry, some useful insights and stats and a showcase of BBN experts who have relevant experience with clients in those sectors. As well as those featured below, we have completed the deck of Energy / Oil & Gas and are just about to complete the deck for Professional Services.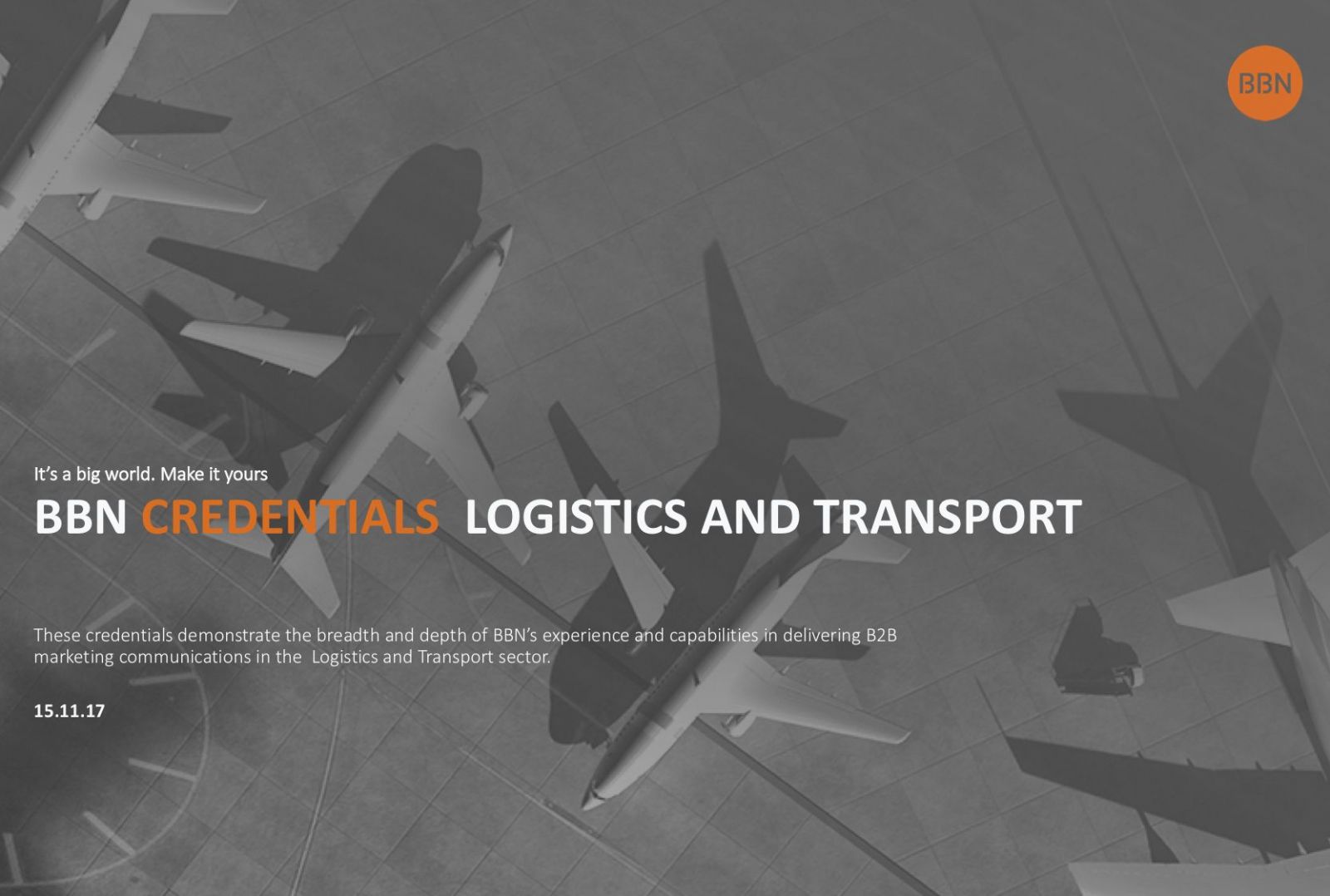 Logistics & Transport
Transportation is the fastest growing sector with a 7% increase annually. And research indicates that the global market value of logistics has surpassed $4trillion. Most transportation and logistics companies are expecting to strengthen their digital offering to customers, and rate the future importance of data analytics higher than any other sector.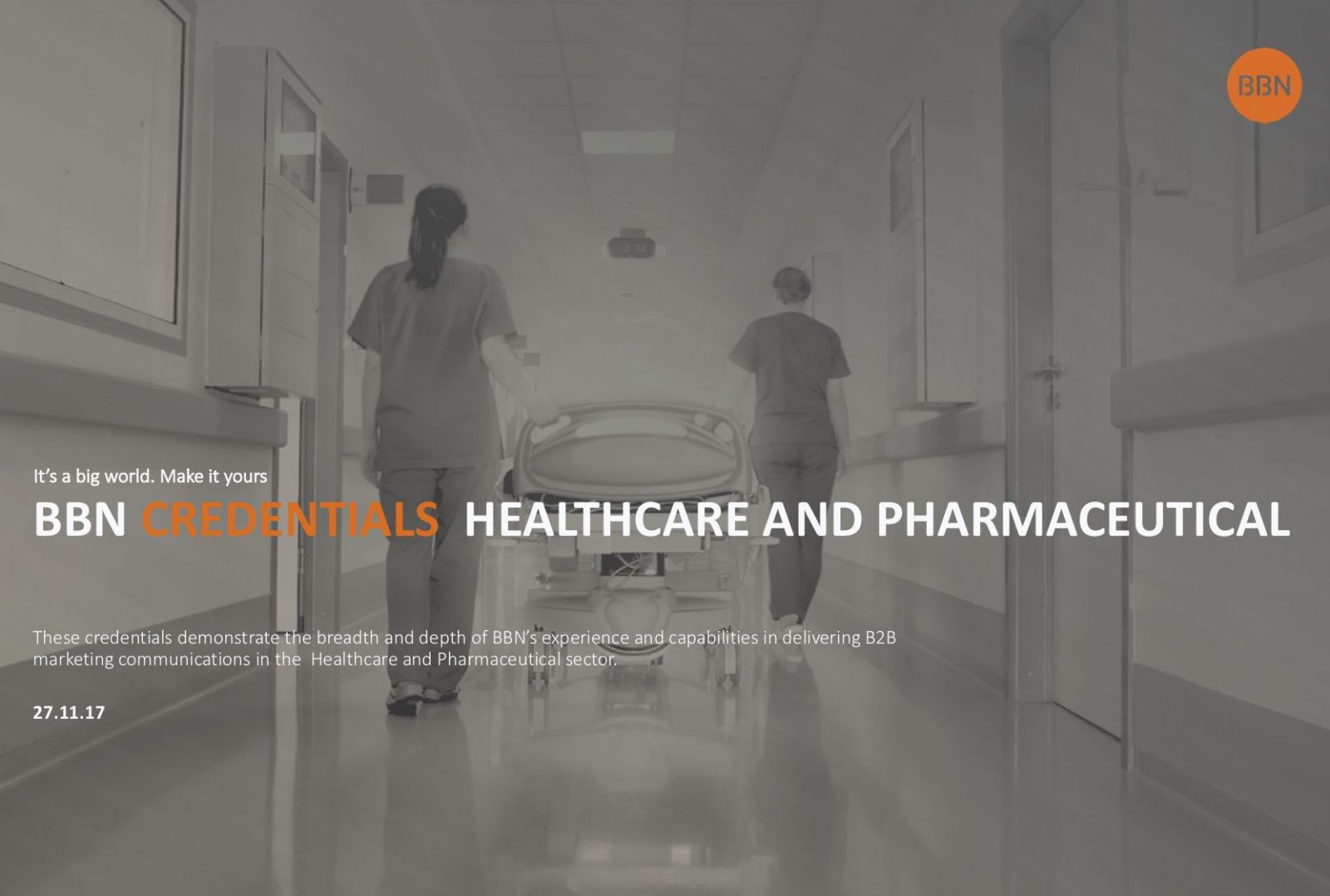 Healthcare & Pharma
The world's major regions are expected to see healthcare spending increases ranging from 2.4% to 7.5% between 2015 and 2020. Today's healthcare industry is facing complex and interrelated challenges which can effect the need for increased marketing budgets and smarter marketing strategies to compete in such a competitive market.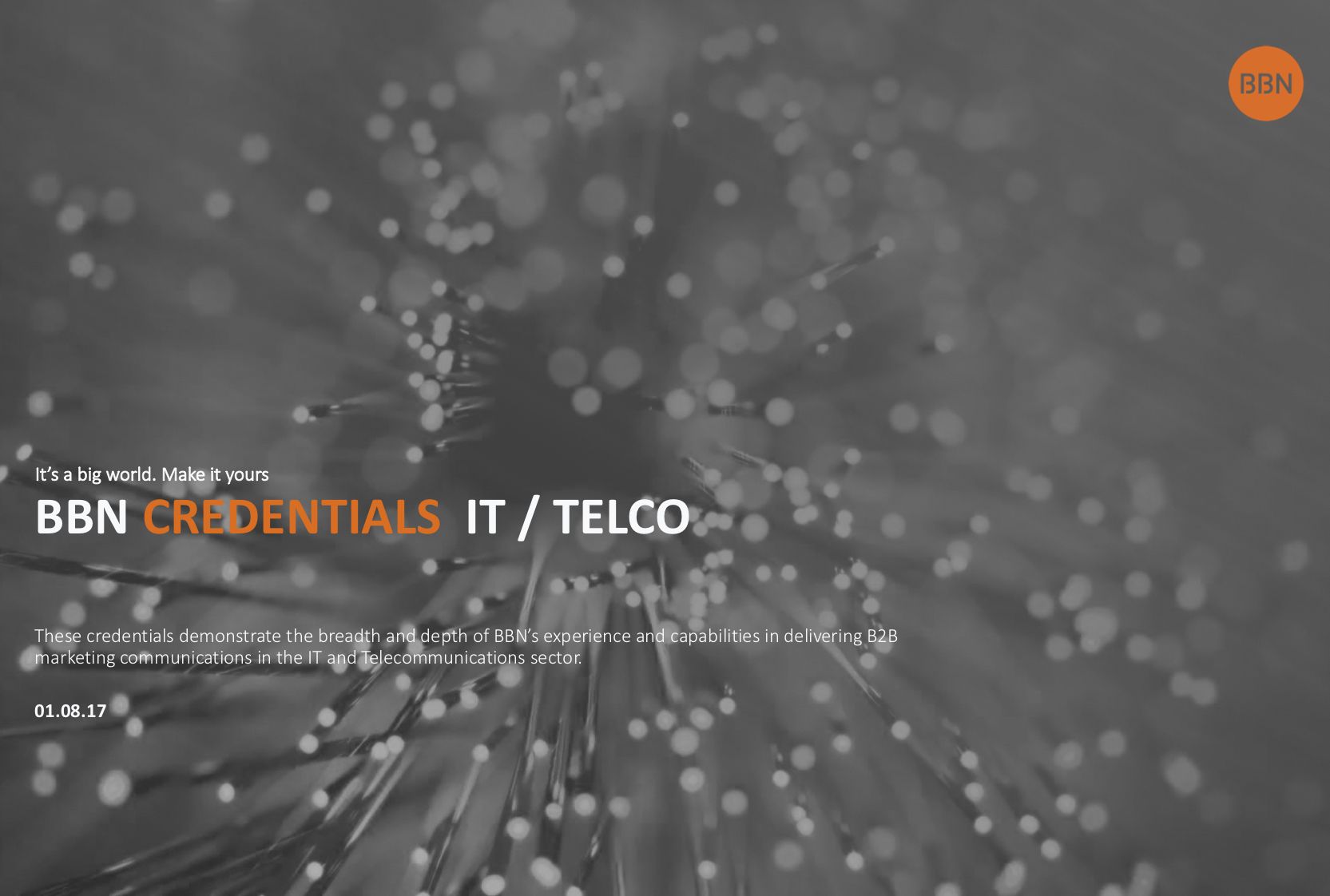 IT & Telco
To successfully market B2B products within the ICT vertical requires that you know key vertical pain points, tie all conversations to demonstrating how your brand provides solutions to selected pain points, and target your communications activities towards securing opportunities to have these conversations with decision-makers.