Demystifying B2B Marketing
A BBN marketing campaign
This month's postcard marketing campaign from BBN (part of a series of four created by Get IT Comms) features a fun explanation of Account Based Marketing, which was one of the topics identified in our survey as one of B2B marketing's most confusing subjects.
The survey results highlight Marketing Automation, Account Based Marketing, Programmatic Advertising and Content Marketing as the 4 top ranking topics that clients and our colleagues find most confusing.
Our campaign begins by sending out the front of a fun e-postcard, inviting the recipient to read and receive the back of the postcard by following a link.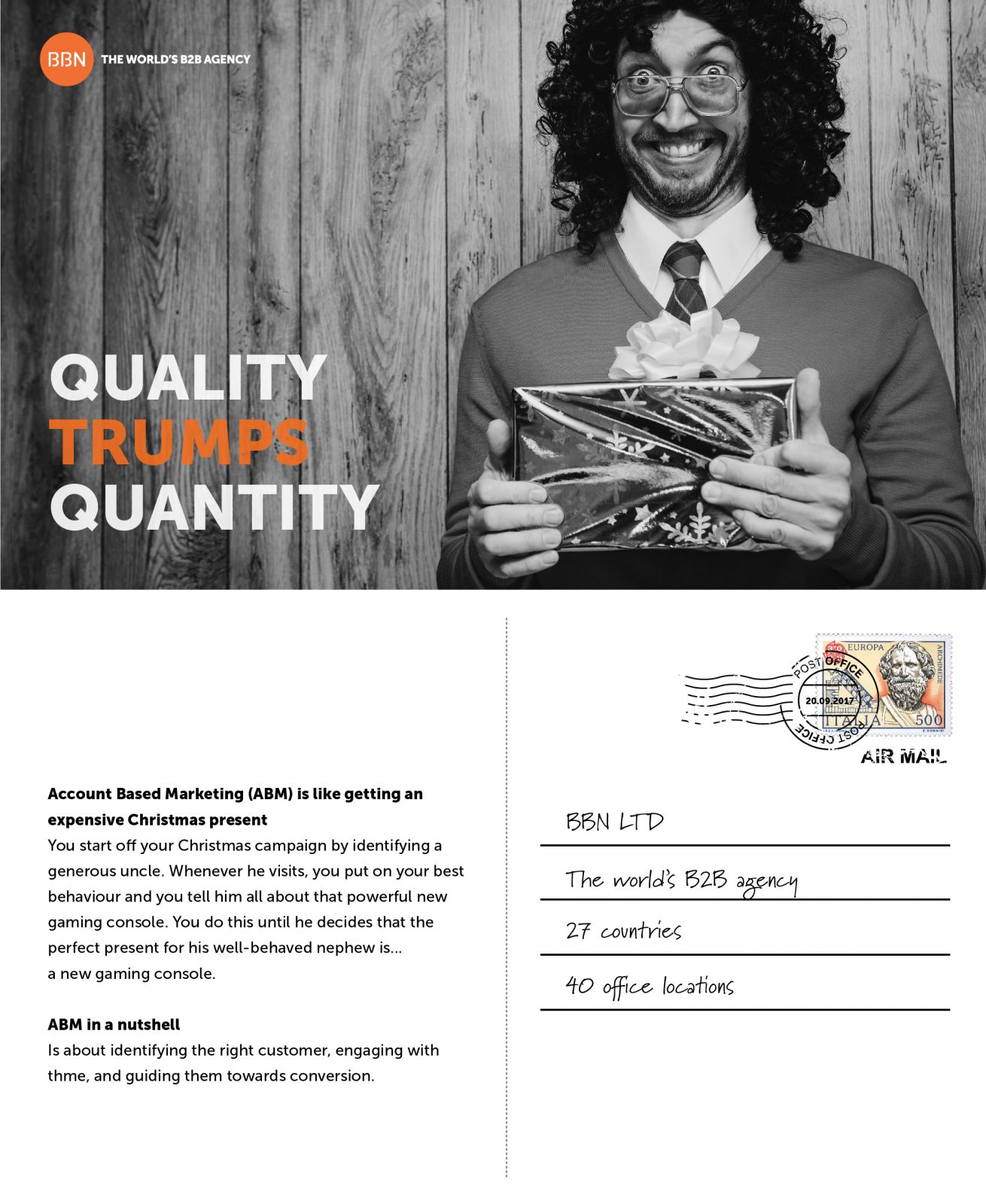 On arriving at a landing page, the recipient sees the back of the postcard which provides a short fun explanation of the topic (in this case Account Based Marketing).
By completing a short form on the landing page, new visitors then proceed to download a more detailed e-book on the topic.
Next month's topic will be Programmatic Advertising.
Next month we are also offering BBN partners a delivered by Anol Bhattacharya
Each month we'll send a new postcard covering each of the above topics. You can download the e-book on ABM now by clicking on the image below.